Timeless Elegance: Long Hair Styles for Women Over 50
As women age, they often find themselves searching for hairstyles that reflect their wisdom, confidence, and timeless elegance. While shorter haircuts are commonly associated with mature women, long hair can be a stunning and sophisticated choice for those over 50. Long hair styles not only add a youthful touch to a woman's appearance but also offer a myriad of versatile options for self-expression.
Benefits of Long Hair for Women Over 50
When it comes to hairstyles for women over 50, long hair may not be the first option that comes to mind.
Check over here for long hair styles for women over 50, and you might be surprised to find that long hair isn't the initial choice that springs to mind. Nevertheless, don't restrict your style options based on preconceived notions. In reality, long hair can serve as a potent tool to infuse a youthful flair into your overall look.
Long hair has a magical way of defying time and creating a sense of timeless beauty. The flowing locks can soften facial features, giving you a more youthful and vibrant look. The length and movement of long hair create an aura of grace and elegance, effortlessly shedding years off your age. Long hair has the ability to frame the face delicately, drawing attention to your best features and enhancing your natural beauty. It's a fabulous way to express your inner youthfulness and exude confidence.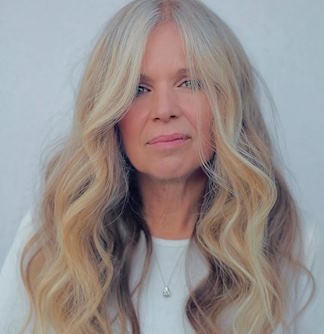 One of the greatest advantages of long hair is the versatility it offers in terms of styling options. From sleek ponytails to loose waves, the possibilities are endless. Long hair can be styled in numerous ways to suit various occasions and moods. You can experiment with braids, updos, half-up half-down styles, or simply wear it down for a carefree and romantic look. Long hair allows you to switch up your style effortlessly, transforming your appearance and keeping things fresh and exciting.
Beyond its aesthetic benefits, long hair has a profound impact on confidence and self-expression. As women age, it's important to embrace and celebrate their individuality. Long hair provides a canvas for self-expression, allowing you to showcase your personality and unique style. Whether you prefer a polished and sophisticated look or a more bohemian and free-spirited vibe, long hair can be adapted to reflect your inner self. It empowers you to be bold, playful, and authentic, instilling a sense of confidence that radiates from within.
Classic Long Hair Styles for Women Over 50
When it comes to long hair styles for women over 50, there are plenty of classic and sophisticated options that beautifully complement mature faces. These timeless hairstyles not only enhance your natural features but also exude elegance and grace.
Layered cuts are a popular choice for women over 50 with long hair. These cuts add dimension, movement, and texture to your locks. Soft, face-framing layers can beautifully frame your face, accentuating your best features and creating a youthful look. Layered cuts also provide versatility, allowing you to style your hair in various ways, from casual tousled waves to more polished and sleek looks.
Cascading waves are another iconic long hair style that never goes out of fashion. Effortlessly romantic and feminine, waves add softness and allure to your appearance. Whether you opt for loose beachy waves or more defined curls, this style brings a touch of glamour and sophistication to any occasion. With the right styling tools and techniques, you can achieve stunning waves that beautifully complement your long hair.
Sleek ponytails are a chic and polished choice for women over 50. This simple yet sophisticated hairstyle instantly elevates your look. Pulling your long hair back into a sleek and high ponytail creates a sleek and streamlined appearance. It's a versatile style that works for both casual and formal events, allowing you to showcase your elegance and confidence.
To help you visualize these classic long hair styles, we've included images and references below. These visuals will give you a better understanding of how each style can complement your features and inspire you to try new looks. Remember, finding the right long hair style is all about discovering what makes you feel beautiful and confident.
Styling Techniques and Tips
When it comes to styling long hair, there are endless possibilities to create simple yet elegant looks that suit any occasion. Whether you're attending a casual gathering or a formal event, these styling techniques and tips will help you achieve stunning results.
To create simple yet elegant long hair looks, follow these step-by-step instructions:
Effortless Waves: Start by applying a heat protectant to your hair. Divide your hair into sections and use a large barrel curling iron to create loose waves. Gently tousle the waves with your fingers for a relaxed, beachy look. Finish with a light-hold hairspray for added hold and longevity.
Sleek Low Bun: Brush your hair to remove any tangles and gather it into a low ponytail at the nape of your neck. Twist the ponytail and wrap it around its base to create a neat bun. Secure it with bobby pins and spritz with a shine-enhancing spray for a polished finish.
Adding suitable hair accessories can instantly elevate your long hair looks:
Decorative Hair Pins: Use jeweled or embellished hair pins to accentuate a sleek updo or a half-up half-down style. They add a touch of glamour and sparkle to your hair.
Headbands: Opt for a stylish headband to keep your hair away from your face while adding a trendy and chic element to your look. Choose a headband with embellishments or a pattern that complements your outfit.
Adapting long hair styles to different occasions is key:
Casual Events: For a laid-back look, try loose, bohemian-inspired braids or tousled waves. Add a floral crown or a simple headband for a whimsical touch.
Formal Events: Sleek and polished updos like a classic chignon or an elegant French twist are perfect for formal occasions. Consider adding statement hair accessories such as crystal-encrusted barrettes or a sparkling hair comb to add a touch of sophistication.